Iron Helmet Games builds innovative social strategy games for the browser. We are passionate about the open web, and fanatical about building great games.
---
The Games
Triton is a slow real-time strategy board game for the web. Players login throughout the day to command epic fleets of spacecraft in a desperate struggle to conquer the galaxy.
Triton features an innovative HTML5 interface so it can be played in any modern browser. You can play from your desktop, laptop, tablet, and even your phone. No matter where you are, you can login and check the progress of your game.
Triton has the same simple mechanics of the original Neptune's Pride but with new game types and fresh ideas so even the most hardcore fans have something to be excited about.
Triton was built with assistance from Screen Australia!
---
Blight of the Immortals is a cooperative online strategy game that pits a host of fantasy creatures against their undead counterparts.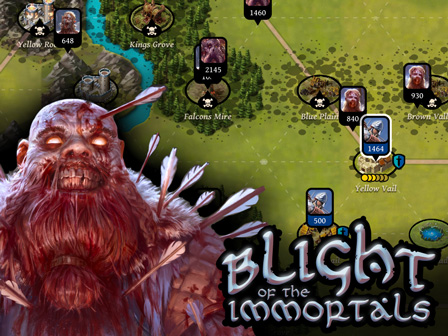 ---
Neptune's Pride is a hardcore, multiplayer online strategy game for the browser. It has simple mechanics and a focus on player diplomacy.
Neptune's Pride was a huge hit in 2010 and received many awards including Web Game of the year from PC Gamer, runner up to Best Independent Game from Edge Magazine. We were also received an honourable mention for the Grand Prize in the IGF.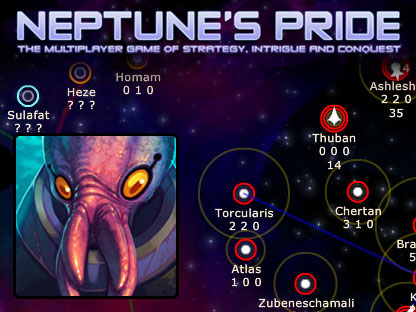 ---
The Team
Jay Kyburz has been making video games for over 12 years as an Artist, Designer, Producer and Programmer. Before starting Iron Helmet, Jay was a member of the Irrational Games team where he worked on a huge range of exciting games such as Freedom Force, Tribes, Swat 4, and Bioshock.
Penny Sweetser is veteran of 2K Games and The Creative Assembly. Her credits include XCOM, Bioshock 2 and the Total War Games. Penny has a Ph.D. in games development and published a book in 2007 on Emergence in Games.